About Us
The journey of Jet Gas began in 1935 when Bill Bentler purchased a gasoline business that had been operated by a local co-op, and renamed it El Reco Oil Company.
Delivering gasoline and fuel oil, he soon recruited his sons Irvin and Leroy. World War II would take Irvin to the armed services and see Leroy serve as a paratrooper. Upon returning home, they worked diligently with their dad, driving a 400 gallon truck equipped with two five-gallon buckets and a funnel. Gas was priced at about $0.16/gal at that time. They worked together until 1950, when they purchased El Reco Oil from their dad.
Leroy purchased Irvin's half of the company in 1956. He renamed the company Houghton Oil Company, and hired his other brother, Bud. The business grew as they serviced farmers and a local service station.
By the time 1958 was ushered in, the company had seen multiple changes including a name change to Bentler Oil Company. Additional land was purchased in 1965 to handle expansion. Rapid growth continued and by 1972 Bentler Oil had expanded to five bulk plants and was delivering to 11 local service stations.
Bentler Oil had become largely a Phillips 66 jobbership, but that all changed with the merger of a local Standard Oil jobbership known as Menke Oil, owned by Dennis and Kate Menke. The newly-merged company was named Jet Gas to represent speedy service. In the early 1980's, Leroy bought out Dennis and Kate who went on to start a very successful ice company, Crystal Ice, now named Arctic Glacier and located in West Point, Iowa.
Leroy's commitment to overall excellence in meeting the fuel needs of his customers shaped Jet Gas into the company it is today. As Jet Gas continued to evolve, transport and tankwagon divisions were added to further enhance its fuel-delivering capabilities.
Leroy's son, Larry, who spent 10 years managing the Pep Stop convenience store in Fairfield, Iowa, acquired Jet Gas Corporation in 1988.
The Jet Transport division services commercial fuel suppliers, as well as large agricultural and industrial customers and our dealers.
Jet Tankwagon, with divisions in Fort Madison, Houghton, and Pulaski, meets the fuel needs of smaller agricultural, commercial, and residential customers. Our personalized service has earned us a reputation for dependability in meeting all of our customer's fuel needs.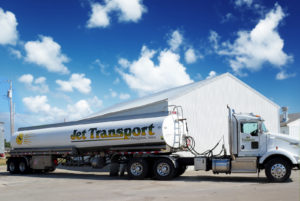 The corporation continues to expand and now includes 10 convenience stores located in Southeast Iowa and provides fuel services to multiple dealer stores. Each store has its own unique personality, offering competitive fuel prices and an inviting customer service environment. Visit the Jet Stop locations page for additional store information.
B&B Propane
B&B Propane is the sister company to Jet Gas Corporation and was established in 1966 by Leroy Bentler and Adrian Hunold. It was purchased from Leroy by his son, Larry, CEO of Jet Gas Corporation, in 2005. "Safety and Service" was adopted as the company motto and remains the core mission of the company today. After two more Iowa acquisitions by Larry in 2008, the company's propane services reached into 16 counties in the Southeast Iowa and Northern Missouri regions. In 2013, the company again saw additional growth with yet another Iowa acquisition as well as a new area acquisition in Illinois. With the addition of these two areas, the company now services 27 counties in Southeast Iowa, Northeast Missouri, and Western Illinois.
B&B Propane maintains a fleet of propane trucks to meet the needs of residential, agricultural, and commercial customers. The propane demands of large agricultural and commercial customers are met with the company's transport services. Visit the B&B Propane company site for additional information.
The company's community involvement is recognizable through annual scholarship awards and the support given to local schools and their sporting events through sponsorships and advertising. Commitment to their local regions continues with the "Warm Your Neighbor" program, established by B&B Propane in 2009. This program assists local families that are struggling to afford their heating costs. Visit www.warmyourneighbor.com to learn more about this unique program.
Extensive driving and safety training is provided to each of our drivers. Coupled with a knowledgeable and friendly office staff, a level of customer service is provided to our customers that they have come to expect and deserve and remain key in the continued growth and success of the company.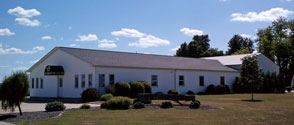 Our leadership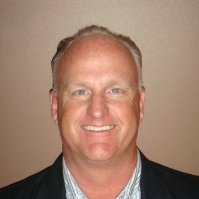 Larry Bentler,
CEO